Material: ABS,Silicone
Function: Skin Tightening
Function: Facial Clean
Function: Anti Wrinkle
Power Source: USB Charger
Size: 220g
Type: Face Washing Brush
Manufacturing Process: Machine Made
Working Principle: Vibration Massage
Material: ABS+Zinc Alloy+Food Grade Silicone
Skin Care Tool: Face Clean Cleansers
Features 1: Inhibit acne growth
Features 2: skin Brightening Effect
Power Supply: USB Charging
Color: rose red/ blue/pink
Product Size: Approx. 36*66mm
Waterproof Grade: IPX7
FEATURES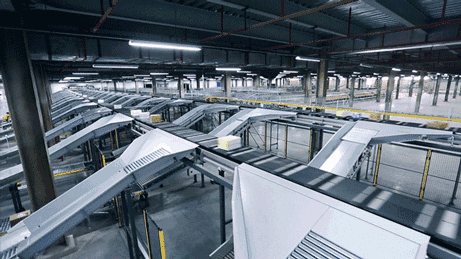 1.[Ion + Lead Out] Bioelectric current can effectively remove the makeup residuals and dirt in the deep pores and it can further enhance the cleansing effect by using the cotton pad fastened by the detachable fixing ring.
2.[Ion - Lead In] Effectively improve the nutrition absorption efficiency for more effective skin care, also can help save your skin care products.
3.[Vibration Massage] Ultrasonic vibration massage can effectively activate skin cells metabolism to accelerate the skin repairing, tighten the skin and strengthen the skin elasticity.
4.[Warm Treatment] Soothing constant heating massage can enhance tissue regeneration process to open up the pores and improve the absorption of cream, lotion and other skin care products to leave your skin plump.
5.[Photon Therapy] Different light waves will give off beneficial energy for multipurpose skin care: the RED light can increase blood circulation and stimulate skin cells to excrete collagen and speed up metabolism, making your skin firm and shiny in smooth texture; the GREEN light can reduce skin oil secretion for enhanced oil and water balance to achieve neutralization and stable state; the BLUE light can inhibit acne growth with anti inflammation and skin repair effect to reduce the risks of leaving scars.
6.[Continuous Enjoyment] Built-in rechargeable battery can be directly powered by USB charging, you can access power via adapter, power bank, computer for wireless operation, tangle free.
7.[Convenient Skin Care] Mini and portable design, you can put it in your handbag for easy access anytime and anywhere, suitable for both home and travel use, multifunctional design to solve more problems and workable on more areas, helping relieve facial muscle tension and fatigue, remove dark circles, eye bags, fade lines and wrinkles & etc.
Specifications:
Material: ABS+Zinc Alloy+Food Grade Silicone
Color: Rose Red/Blue(Optional)
Waterproof Grade: IPX7
Output Power: 5V/1A
Battery Capacity: 200mAh(Lithium Battery)
Power Supply: USB Charging
Product Size: Approx. 36*66mm
Package Included:
1* Main Unit
1* USB Cable
1* User Manual